garnet valley gymnastics
summer camps is currently full for 2023
Where Every Day is a New Adventure!
Garnet Valley Gymnastics takes fun ALMOST as seriously as gymnastics.  Our Summer camps have a different theme emphasized every week that coaches and gymnasts alike are welcome to try and incorporate into their camp outfits.  (EX: Theme: USA Outta This World - wear red white and blue for The USA or dress as a silly alien for "Outta This World").
Our camps are appropriate for children between the ages of 3 1/2 (self-sufficient in the restroom) -14 years old.  Each morning campers will join a group that is both age and skill appropriate for them to practice gymnastics.  In addition to making friends and learning new skills, your children will also have the opportunity to create a craft, play cooperative games WITH their coaches, and so much more.
With our flexible scheduling you can have your little gymnast join us from 9am-12PM, 9am-1PM, or 9am-4PM. We will not be offering aftercare for the 2022 summer camp. We offer both daily and weekly rates for flexibility!
Register your child today!
_______________________________
Sizzlin' Summer Day Camps
Family Rate Discount for Full Week Only. 1st Child $10 off / 2nd Child $15 off / 3rd child $20 off
9am - 12pm
Weekly Rate: $260
Daily Rate: $54
9am- 1pm
Weekly Rate: $290
Daily Rate: $60
9am - 4pm
Weekly Rate: $430
Daily Rate: $90
Summer Camp 2023 Schedule
Week 1

Stars & Stripes

June 26 - June 30
Week 2

Flying Colors

July 10- July 14
Week 3

Magical Cartwheels

July 17- July 21
Week 4

Winter in July

July 24 - July 28
Week 5

Wild About Gymnastcis

July 31- Aug 4
Week 6

Pajamanastics

Aug 7-Aug 11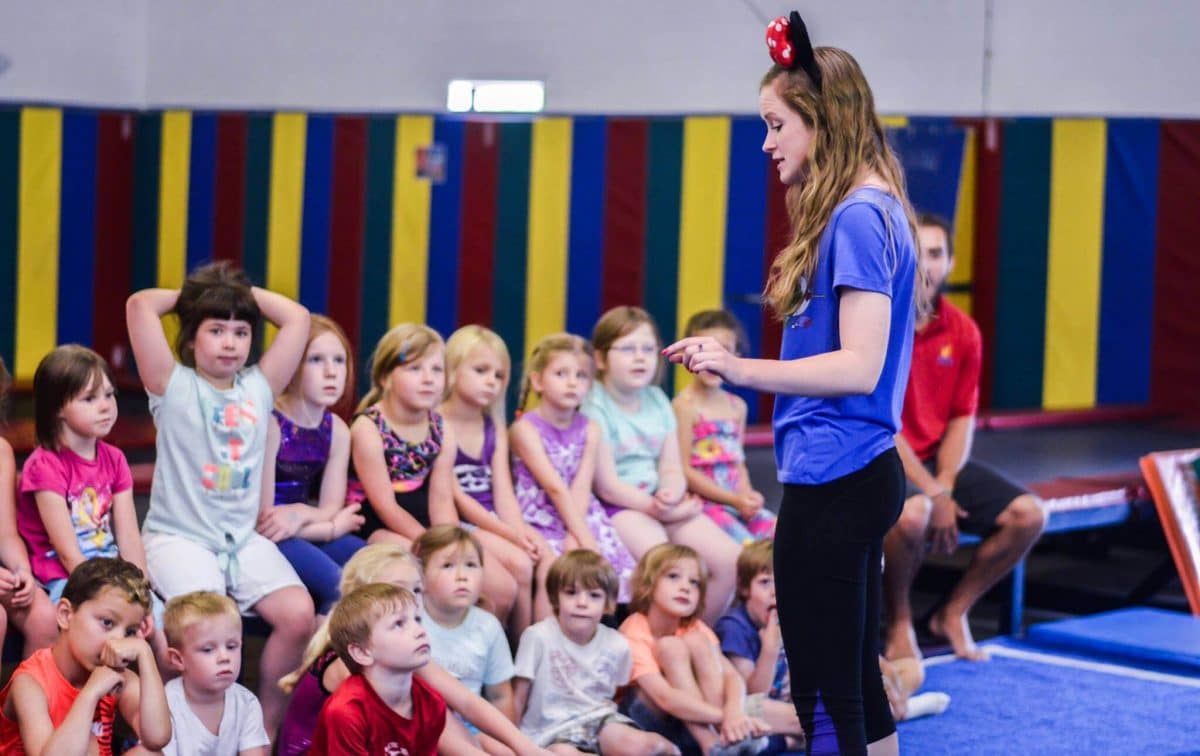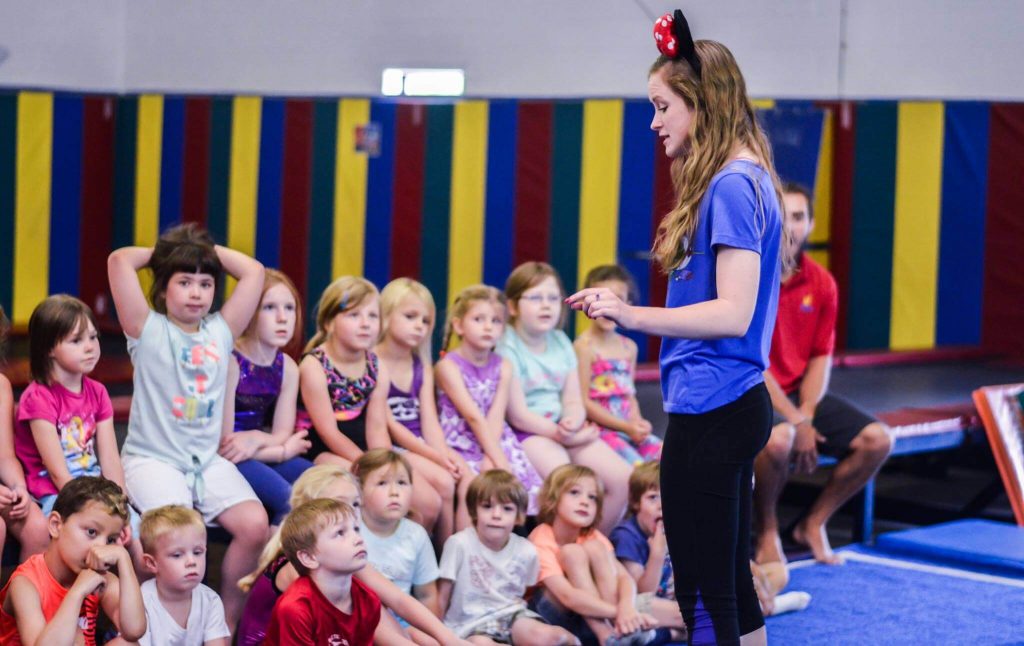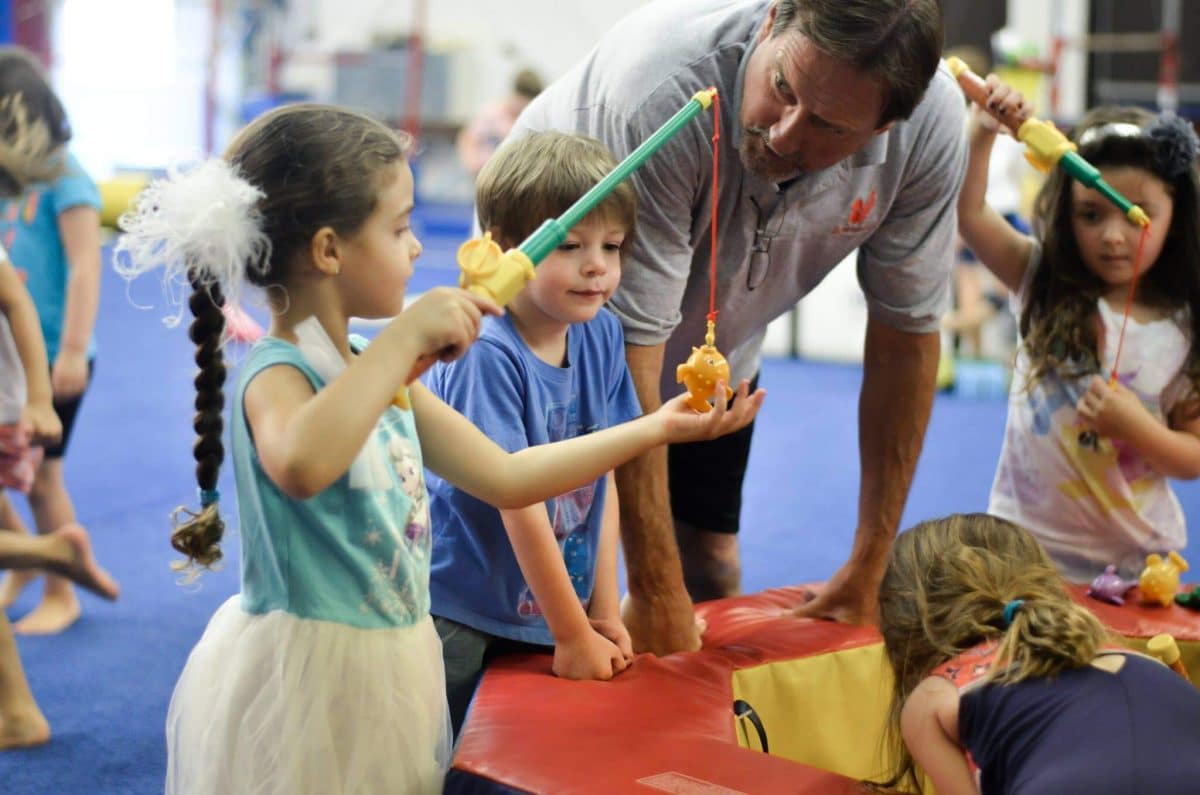 A Typical FULL Day: 9 – 4pm
9 – 9:15 am
Warm – Up & Cooperative Games
9:15 – 10:00 am
Gymnastic Rotations
10 – 10:15 am
Snack
10:15– 11 am
Crafts, Kids Quest/rock climbing.
12 – 1 pm
Brown Bag Lunch & Board Games, Free time.
1 – 1:30 pm
Skill demonstrations (varying gymnastics skills)
1:30 – 4:00 pm
Snack, SPT, Kids Quest/ Rock Quest. Ropes & obstacle course challenges. Cooperative games.