TUMBLING & TRAMPOLINE CLASS
What is TNT?
An awesome opportunity to become exposed to current techniques and methods, enhancing awareness and the ability to develop strength, flexibility, and improve specific areas of tumbling. Great cross-training for boarders, skaters, divers, cheerleaders, backyard trampolinist, and anyone who loves to tumble!

Who is it for?
For 6yrs and up. Tumbling and trampoline is for every child who loves to run, jump, and have FUN! Physical benefits include speed, strength, balance, and spatial awareness. It is a great cross-trainer for boarders, skaters, divers, cheerleaders, and many other activities!
Register your child today!
_______________________________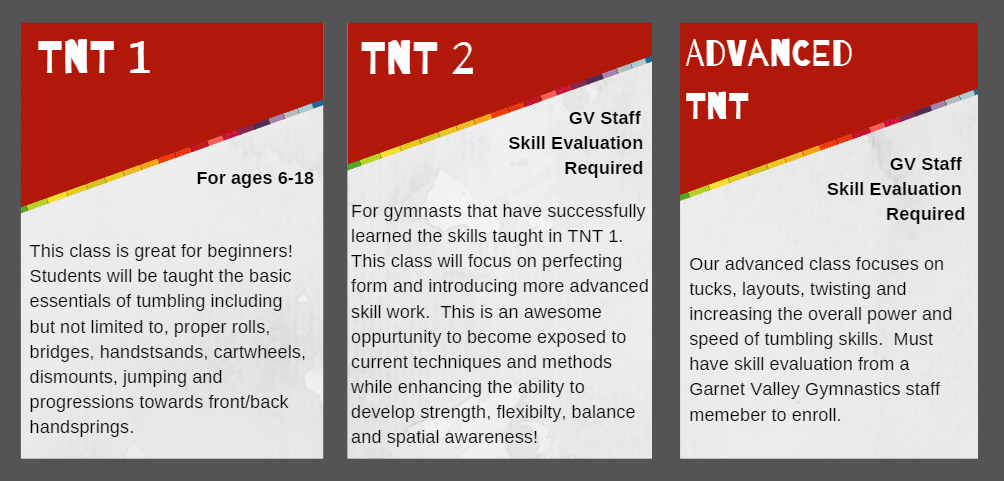 Schedules can and do change. Classes based on enrollment.
To get the most up-to-date available classes, create a FREE account today.

Homeschoolers: Call! We will help plan your class.