About Garnet Valley Gymnastics
Our History
Formerly known as Double D Gymnastics, Garnet Valley Gymnastics has operated since 1980. As a business, we focus on building life long learners. We believe that acquiring a healthy learning attitude is far more important than mastery of specific skills. Our carefully designed curriculum is exactly what children need most during these formative years. That is why we invest in recreational gymnastics as opposed to competitive. With an emphasis on FUN, our teachers are able to challenge their students to "do their best." This develops life long learners and provides skills that will carry them through life's challenges. We set out to build not only strong, healthy, and confident gymnasts, but also people. This is why we exist.
Register for Classes!
We still have openings for our classes!  Register your child today!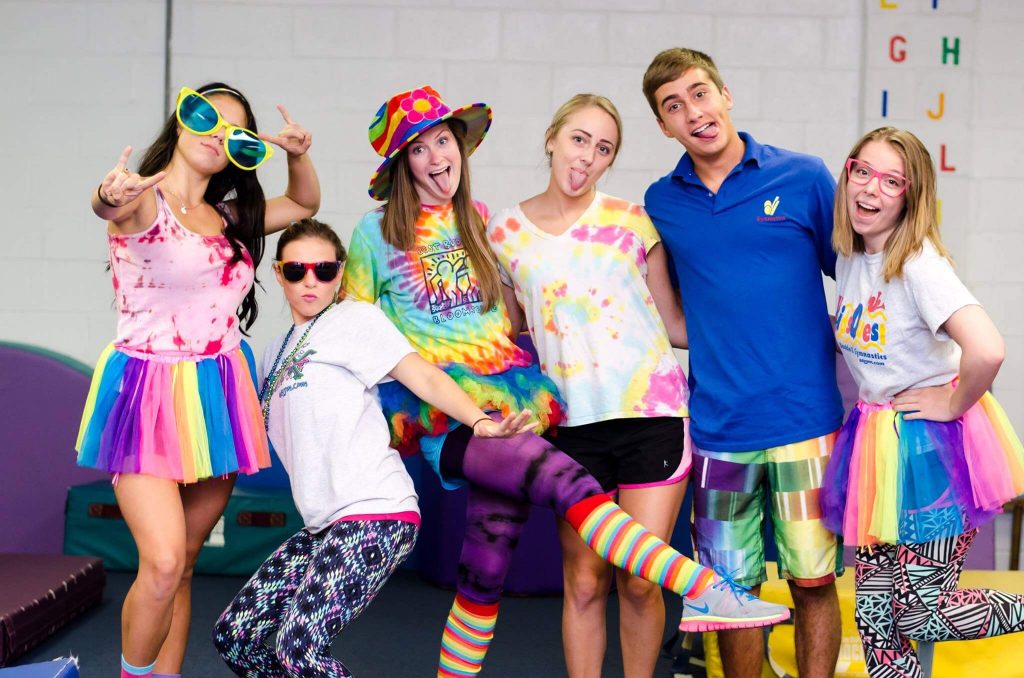 Each one of our 20+ coaches is well trained and able to offer a variety of teaching and coaching levels from general group sessions to personalized individual attention.
Interested in Joining the Team? We always encourage enthusiastic, energetic Gymnastics and Tumbling Instructors to submit their resume. We offer Full and Part-Time position. Send your resume as a word doc or pdf to: garnetvalleygym@gmail.com


Miss Jordan
General Manager
Multiple degrees from Mount Saint Mary's and University of Pennsylvania. Competitive gymnast for 10 years. Devotes spectator of basketball, football, and hockey. Passionate traveler, intent on making it to 100 different destinations!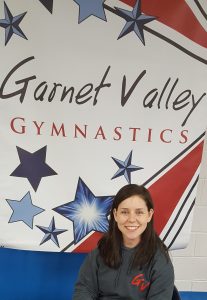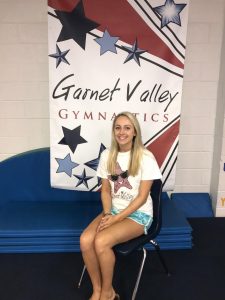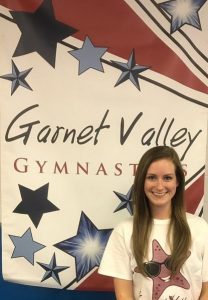 Miss Melanie
Senior at Temple University majoring in Sport and Recreation Management. Hopes to own her own gym one day. Former nationals cheerleader at Father Judge/ Saint Hubert High School and Temple University. Coached cheerleading for 1 year before college. Loves traveling, reading, and group fitness. This is her first year with GVG. She started as an intern and has decided to stay with the team!

Miss Madison
Graduate from Millersville University. Graduate student at West Chester University for School Counseling. Double D instructor for 6 years. Former cheerleader and TNT student. She loves the beach, shopping, and concerts. Continuing on to coach and work behind the scenes with the GV gymnastics team.

Miss Cassie
Graduate of West Chester University, gymnast for several years, Double D instructor for 7 years; she loves to run, eat sushi, and chat! Continuing to coach with the GV Gymnastics team!

Miss Isabel
Student at West Chester high school. Was involved in competitive gymnastics and is now bringing that passion for the sport into her coaching

Miss Patty
Graduate of West Chester University, Double D instructor for 19 years, competitive gymnast for 15 years, loves to travel, and will be continuing to coach with the GV gymnastics team!

Miss Megan
Student at Garnet Valley High School who has two dogs, loves to dance, and plays volleyball. This is her first year working for GV Gymnastics and she is loving it.

Miss Amy
Competitive gymnast for 6 years, graduate of Delaware County Community College, Associate degree in Early Childhood Education, Double D instructor for 26 years, master planner, beach bum, and mom of 4 kids! Continuing to coach with GV gymnastics team!