garnet valley gymnastics
summer camps
Where Every Day is a New Adventure!
Within our Special Themes we offer: gymnastics, rock climbing, music, cooperative fun and games, crafts, indoor soft play, running, climbing, swinging and obviously Gymnastics!
Campers are grouped by age and ability
* Pre-registration recommended
**Must be 3.5 yrs. old, toilet trained and self-sufficient in the restroom
Register for Day Camp Fun
Sign up for any amount of days you want per week!
9:00-12:00pm , 9:00-1:00pm or 9:00-3:00pm,  Ages 3.5-13
Register for Classes!
We still have openings for our classes!  Register your child today!

Sizzlin' Summer Day Camps
Family Rate Discount for Full Week Only. 1st Child $10 off / 2nd Child $15 off / 3rd child $20 off
9a - 12p
Weekly Rate: $225
Daily Rate: $50
9a - 1p
Weekly Rate: $252
Daily Rate: $56
9a - 3p
Weekly Rate: $382
Daily Rate: $85
Summer Camp Schedule
Week 1

USA Out of This World

June 24-28
Week 2

Camp Cartwheel

July 8-12
Week 3

Magical Mystical Gymnastics

July 15-19
Week 4

Pajamanastics

July 22-26
Week 5

WILD About Gymnastis

July 29- August 2
Week 6

GV Paradise

August 5-9
Week 7

Tumble Through Time

August 12-16
Week 8

Bouncing Bash!

August 19-23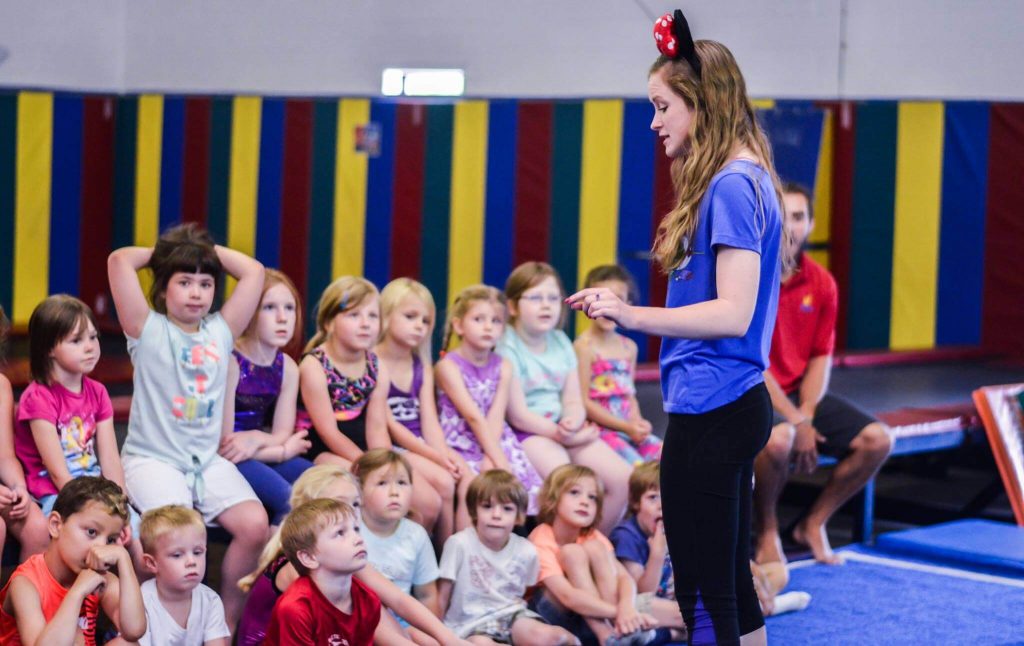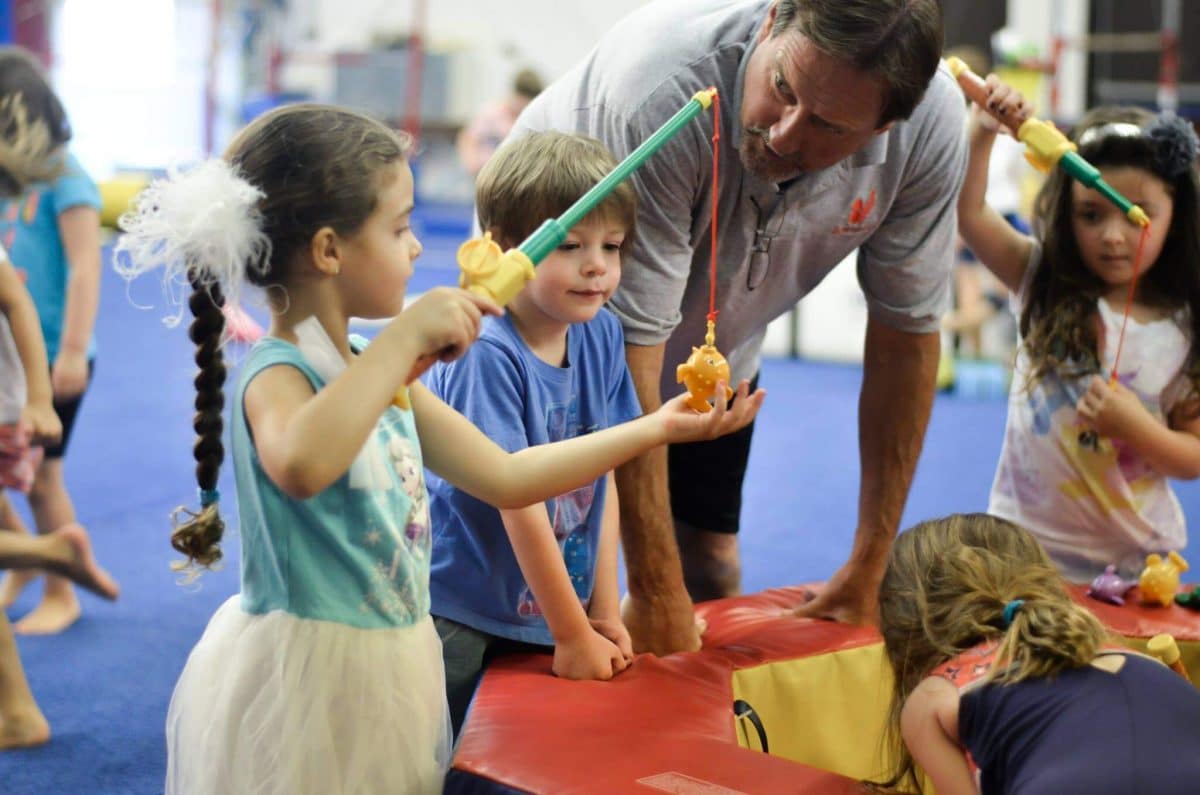 A Typical FULL Day: 9 – 3pm
9 – 9:15am
Warm – Up & Cooperative Games
9:15 – 10:45am
Gymnastic Rotations
10:45 – 11am
Snack & Juices
11 – 12pm
Crafts or KidsQuest (indoor soft play), RockQuest (indoor rock climbing), Sports, Dance, Musical Activities
12 – 1pm
Brown Bag Lunch & Board Games
1 – 1:30pm
Demonstrations (varying topics)
1:30 – 2:30pm
Gymnastic Rotations or Crafts, KidsQuest, RockQuest, Ropes Courses, Sports, Challenges
2:30 – 3pm
Cooperative Games